Wellness & Spa hotel Augustiniánský dům ****S
Dear visitors,

We would like to present the new Wellness & Spa hotel Augustiniánský dům ****S.  It is a four-star hotel superior with family atmosphere offering 25 design rooms, a luxury suite, a restaurant offering experience gastronomy, a modern wellness centre, a conference hall with 56 seats, a lounge for 10 people, a sports ground and a guarded parking site.
Simply said, all you can imagine for a nice stay in the marvellous spa town of Luhačovice.
Tailor-made holiday: Get to know the place of the First Republic of Czechoslovakia, the place of nobleness and elegance, the place where Leoš Janáček used to stay and create. The hotel with the family atmosphere and all-inclusive care for guests will make it possible for you to taste the spirit of the largest Moravian spa of Luhačovice.
Health, relaxation, rest: Our Wellness & Spa centre will surprise you with the harmony of internal space with professional and highly effective equipment. A carefully selected team of therapists - experienced experts - will take care of you in the area of wellness.
Gastronomy, Restaurant:  The Augustiniánský dům wants to become a symbol of top gastronomy to its guests. Lunch or dinner in our restaurant will be a real gastronomical experience which is worth repeating regularly.
Our team do their best so that our services are an unforgettable experience for you. I believe that we will reach the objective and you will appreciate our efforts.
We are looking forward to your visit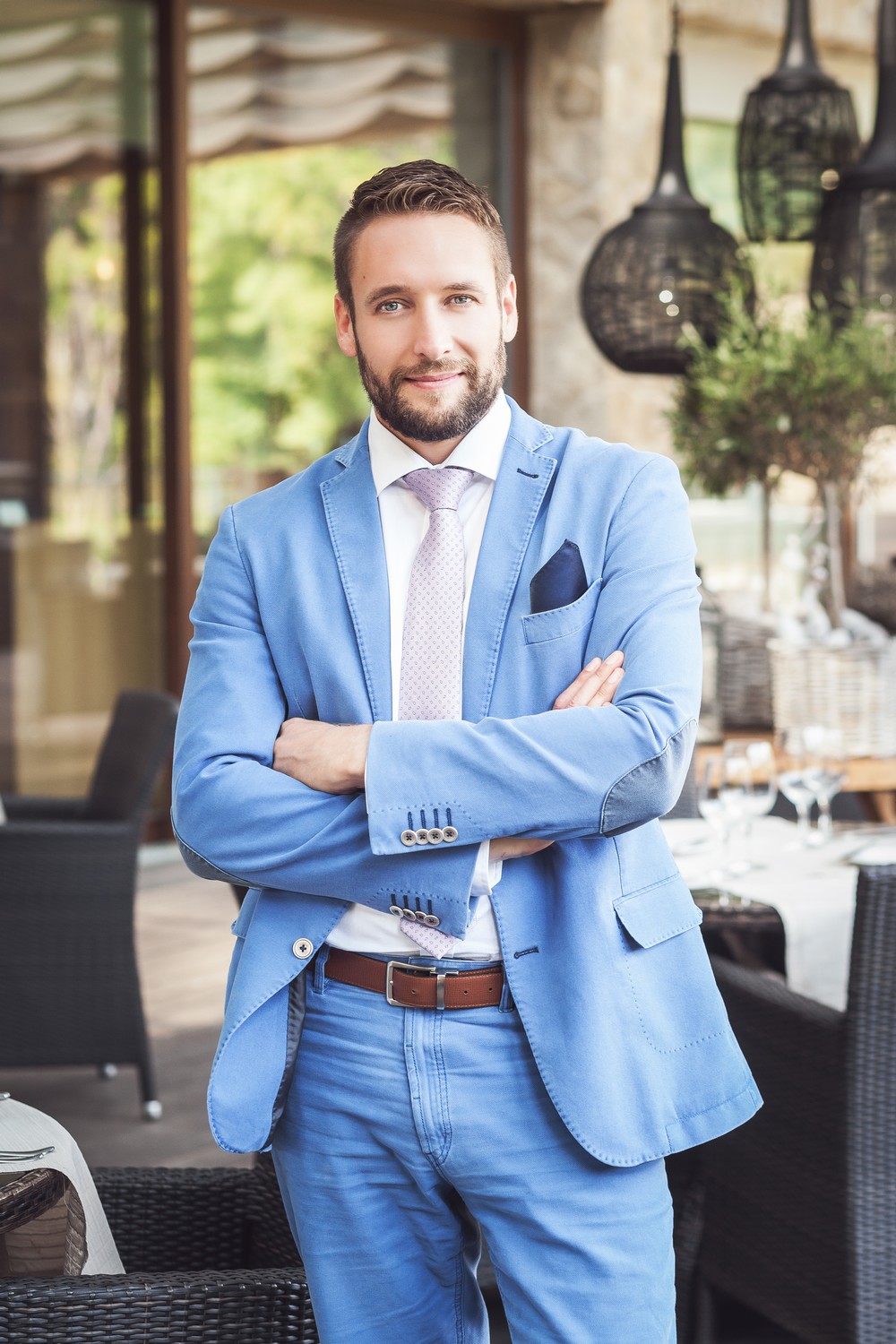 Petr Borák
General Manager of the Wellness & Spa hotel Augustiniánský dům ****S